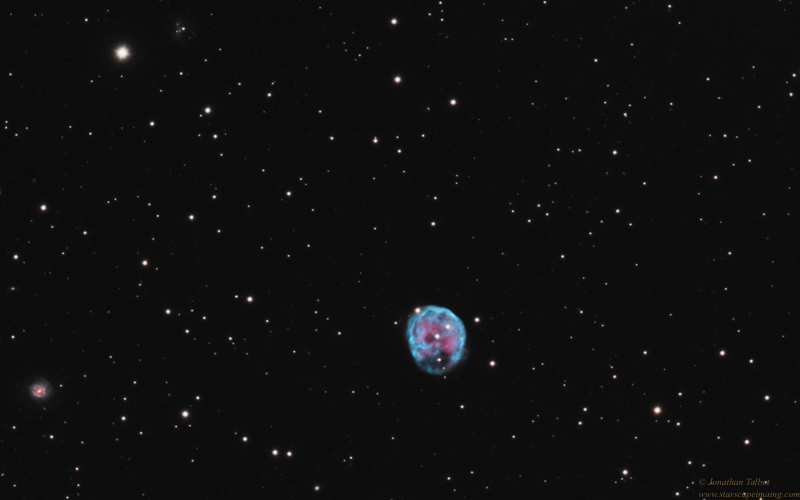 NGC 246 " The Skull Nebula"
About this object
NGC 246, also known as the Skull Nebula, is a planetary nebula in Cetus. The central star is around 12th magnitude and is shedding its gas into space as it nears its final phase in becoming a white dwarf. The nebula lies approximately 1,600 light years distant.

This image was taken from my backyard observatory in Ocean Springs, MS.
10min RGB subframes and 30min 5nm Ha and 3nm OIII subframes were binned 1x1.
Image reduction and processing was done using PixInsight.

Image Details
Optics

:

Stellarvue

SVS 130 triplet refractor

Mount:

Paramount MYT

Camera:

QSI 583

Filters:

Astrodon 36mm RGB, 3nm OIII, 5nm Ha

Exposure:

HaOIIIRGB

:

540:480:120:150:150 Bin 1x1

Camera/Mount Control:

The Sky X, CCD Auto Pilot 5

Guiding: SX Loadstar

Processing: PixInsight 1.8,

Location:

Stark Bayou Observatory, Ocean Springs, MS

Date:

Nov-Dec 2016