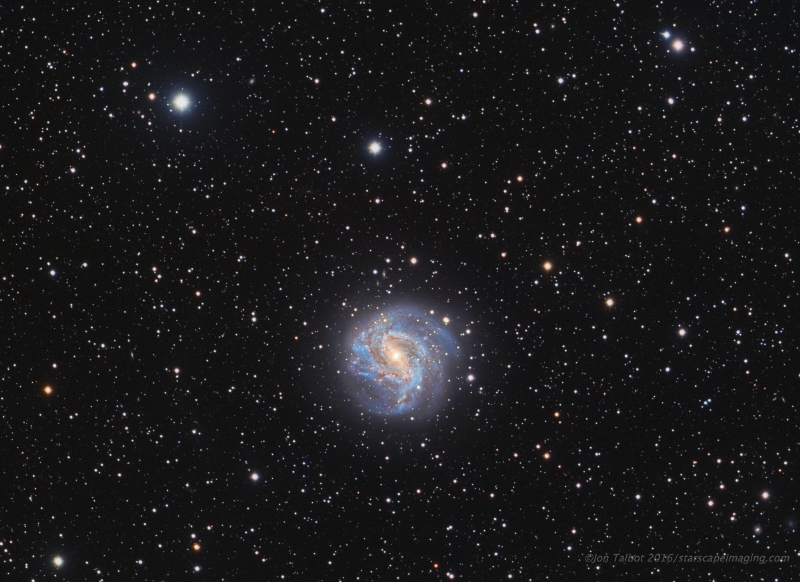 About this object
Courtesy of Wikipedia: Messier 83
(also known as the
Southern Pinwheel Galaxy
,
M83
or
NGC 5236
) is a
barred spiral galaxy
[7]
approximately 15 million
light-years
away in the
constellation
Hydra
. It is one of the closest and brightest
barred spiral galaxies
in the sky, making it visible with
binoculars
.

This image was taken at the 2016 Texas Star Party using a Stellarvue SVS 130 f5 refractor and QSI 583 WSG camera on a Paramount MyT mount. It's comprised of a total of 7hrs of exposure time.
Image Details
Optics

:

Stellarvue

SVS 130 f5 refractor

Mount:

Paramount MYT

Camera:

QSI 583

Filters:

Astrodon

Exposure:

LRGB

:

180:100:80:70

Camera/Mount Control:

The Sky X, CCD Auto Pilot 5

Guiding: Unguided using ProTrack

Processing: PixInsight 1.8,

Location:

Texas Star Party Ft. Davis Texas

Date:

1-6 May 2016