In late June, early July I attended the 2016 Stellarvue Dark Sky Party in Likely Calif. Most of the images I shot there were taken with a DSLR (Canon 60Da or Canon 5D) with wide field lenses showcasing the Milky Way in this extremely dark location. Below are some of the wide field Milky Way images shot during this trip.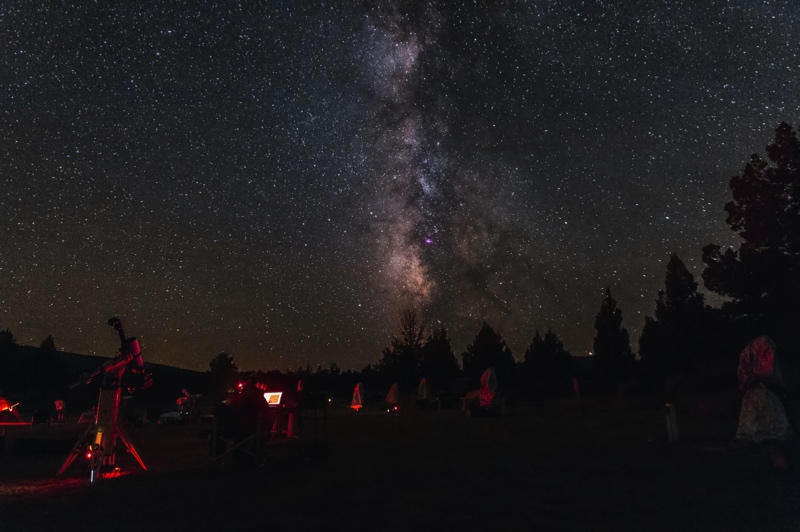 The Milky Way from the observing field. Canon 60Da and 14mm Rokinon f2.8 lens. Mosaic of several 30sec images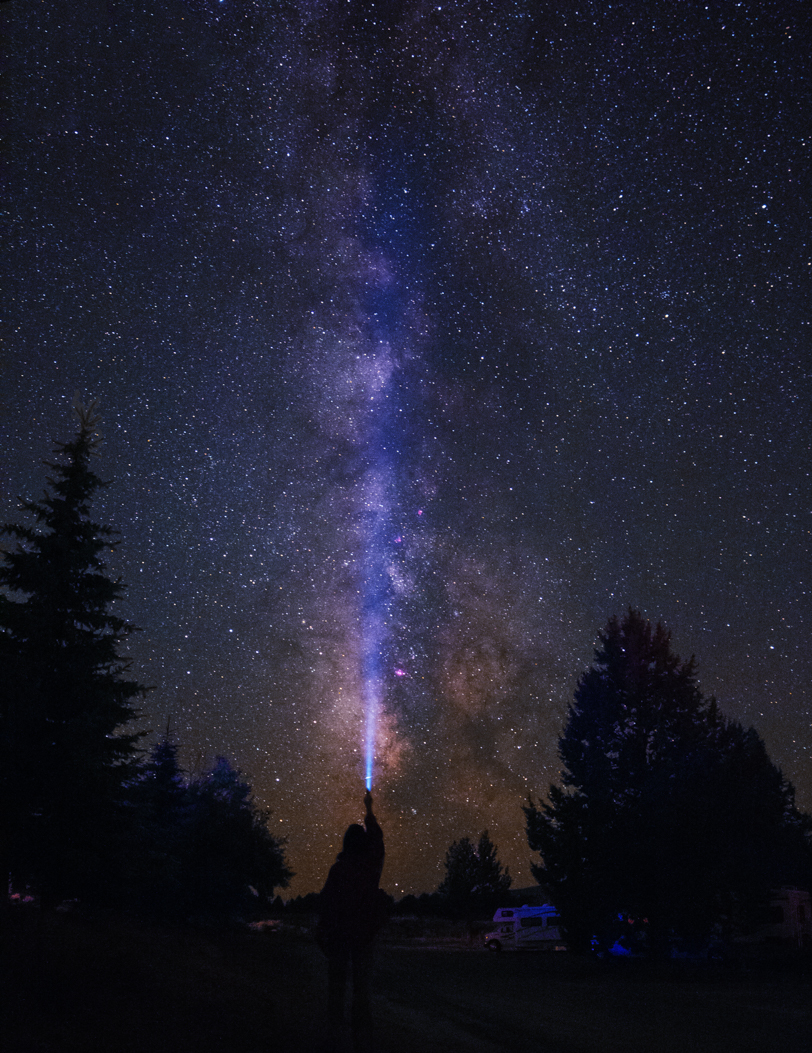 My Friend Angela Greenwell holding a flashlight up to the Milky Way. Canon 60Da, 14mm Rokinon f2.8 Lens. Single 20sec exposure, ISO 3200.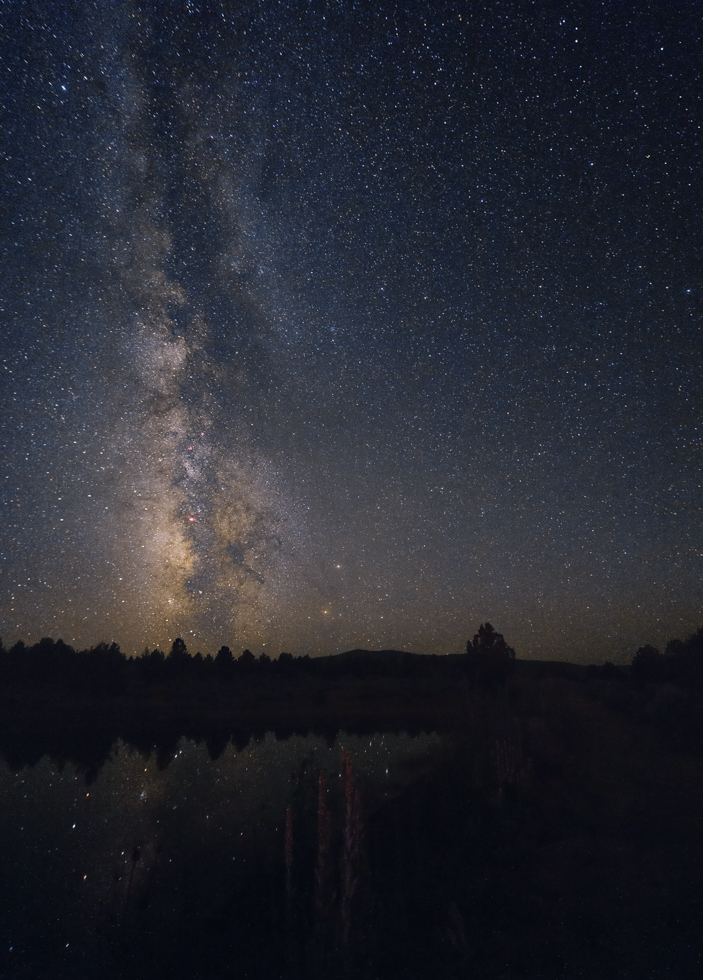 The RV resort here had a lake used for irrigation and the stars from the sky and Milky Way were reflecting in the water. Took several image at this lake with different cameras. This one is from the Canon 5d. 14mm Rokinon f2.8 lens, 30sec exposure, ISO 1600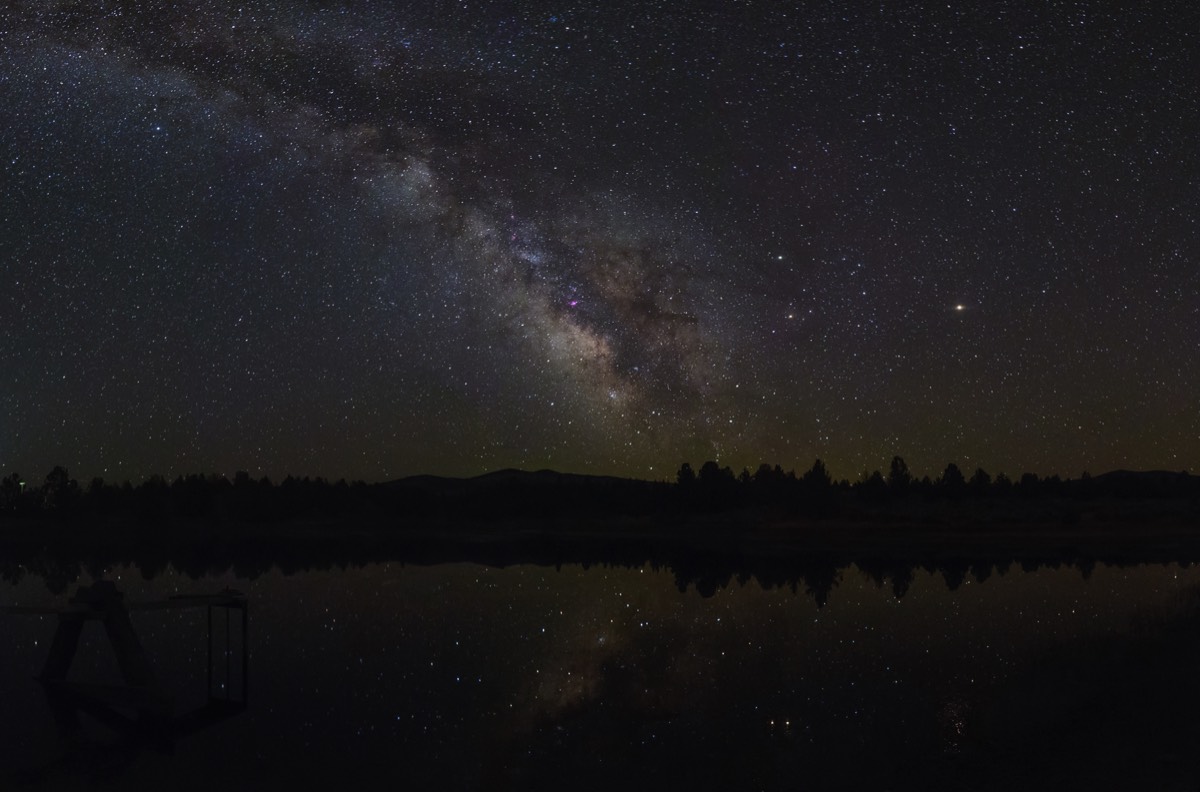 Another image from the lake with the stars and Milky Way reflections on the water. Mosaic of 8 30sec images with a Canon 60Da and 14mm Rokinon f2.8 Lens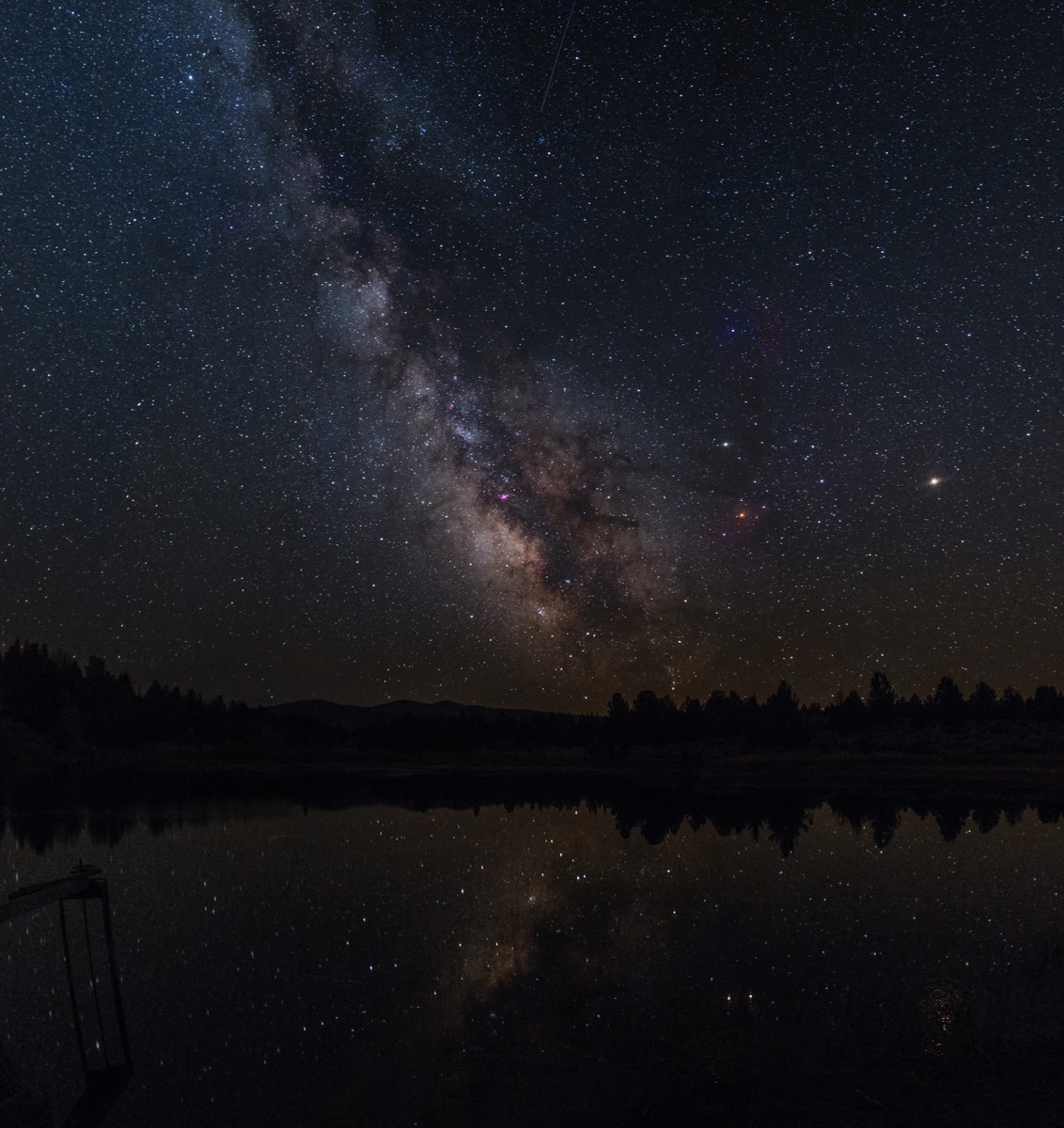 I think the best image of the bunch at the lake. I went back on the last night there and took another shot with my Canon 60Da and 14mm Rokinon lens. The transparency was best on this night.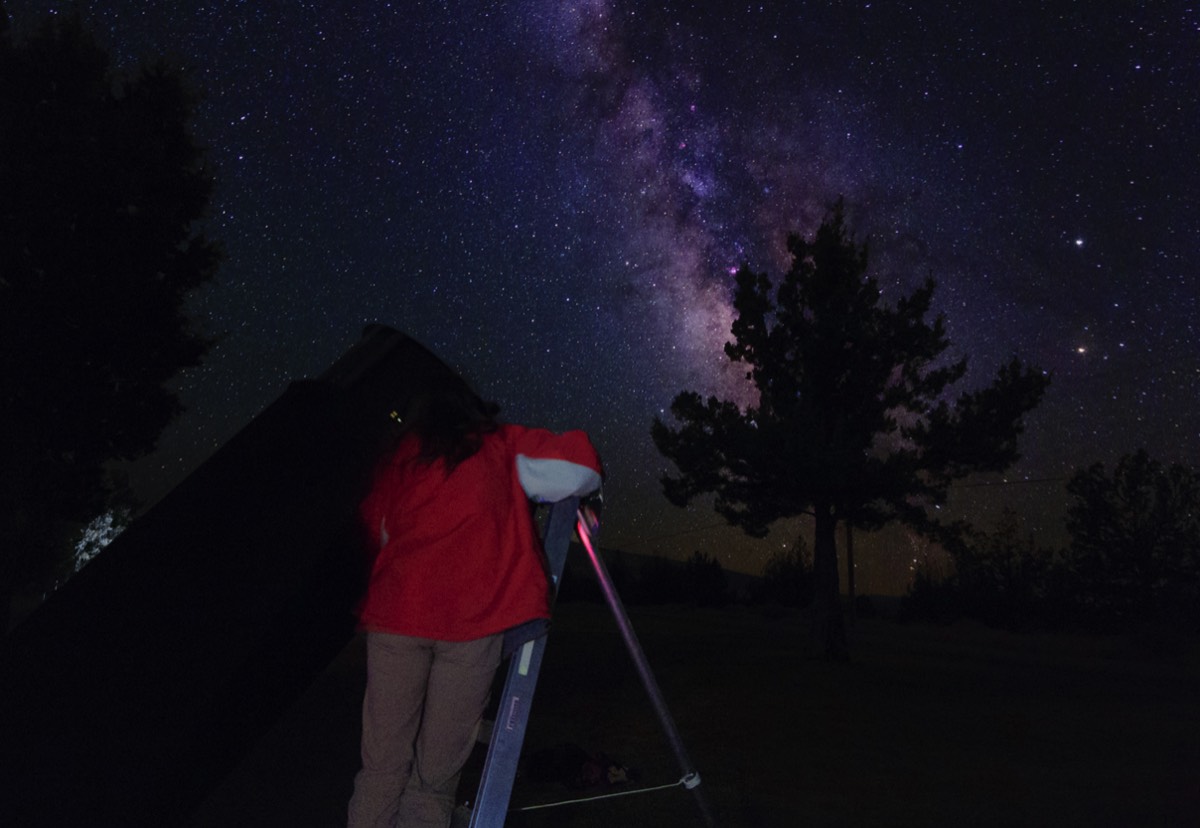 Angela Greenwell looking through Tony Hallas's 24" Dob. Single 30sec exposure with my Canon 60Da and 14mm Rokinon Lens @f2.8